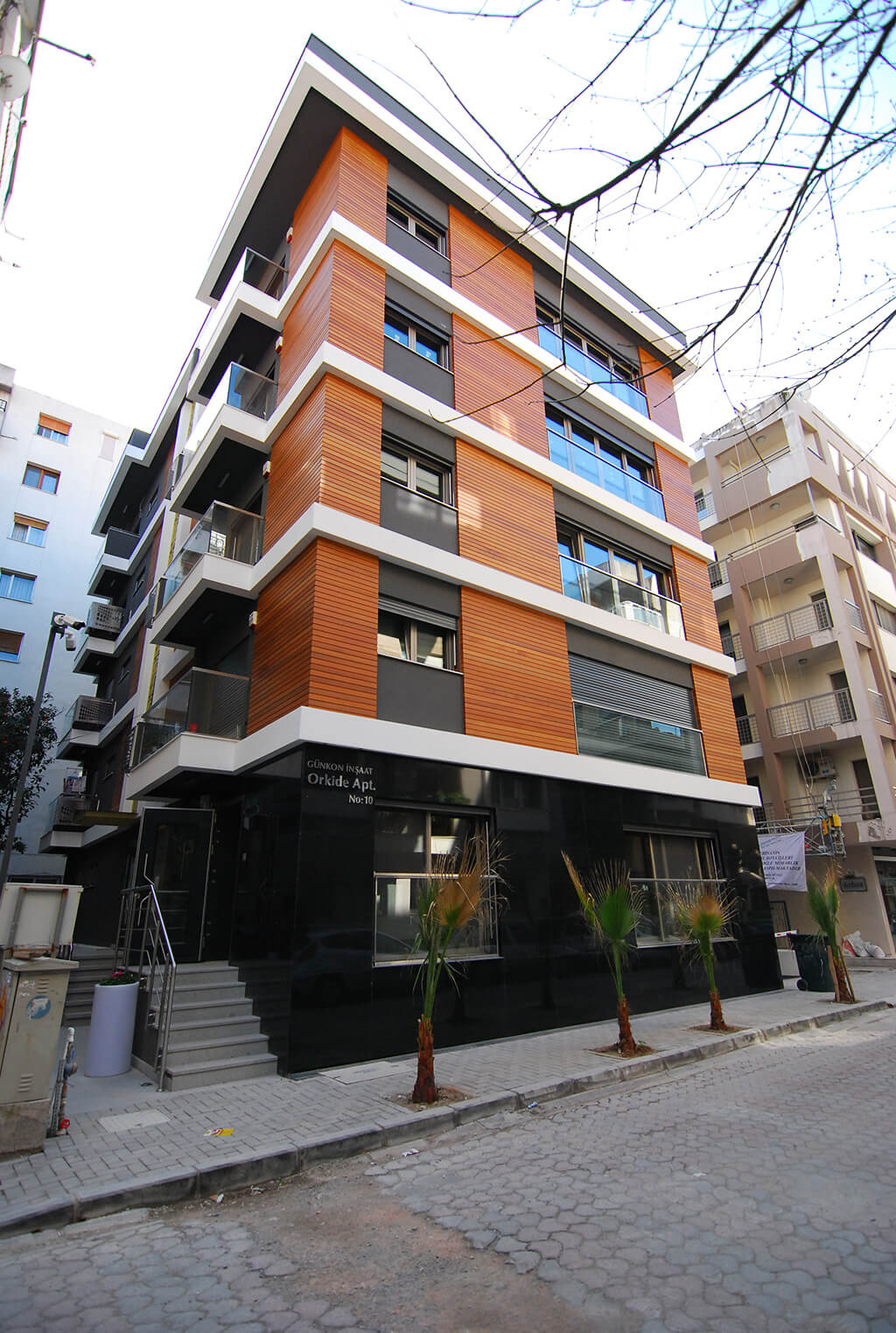 Residences
Alsancak
January 2016
1250
Located in the city's most prestigious area Alsancak,  Orkide Residences are unique houses of luxury and style. The building has 4 flats ve 1 office.
All flats are designed with the highest quality material, 4+1 type, one flat each floor. The building has an parking lot. The small garden around the apartment is designed with orange trees and leyland cypress. The facade includes natural wood slidings.
The sales were closed before the construction had terminated.